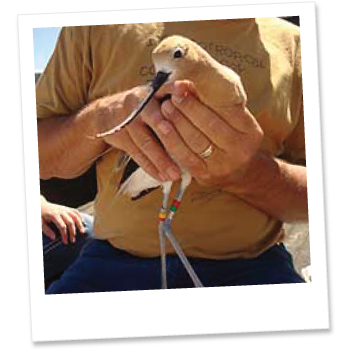 Female
Tag #:
84466265
Tracker #:
136391
Captured:
May 31, 2014
Location:
Farmington Bay Waterfowl Management Area
She was banded with a unique combination of plastic color bands.

Left Leg:
(Red/Green/Silver)

Right Leg:
(Gray/Yellow/Red)

Check out the map below to track Leah as she migrates. Visit our blog for updates on the project.

---
Visit the other birds

---